Catalog Call Center, Picker/Packer, Marker, Ski Rental Tech, Bootfitter, Sales Associate,
Vail, 81658 | 09/23/2018 | Ad id: 8-0000307225
Details
We are currently accepting applications for the following positions at our Beaver Creek, Eagle-Vail & Vail locations: ° Catalog Call Center ° Picker / Packer ° Marker ° Ski Rental Tech ° Bootfitter ° Sales Associate If you'd like to be part of a dynamic team of individuals committed to creating something extraordinary, we welcome submissions at hr@gorsuch.com or stop by 263 E Gore Creek Drive in Vail to apply in person. 970-476-2294 www.gorsuch.com
Company Profile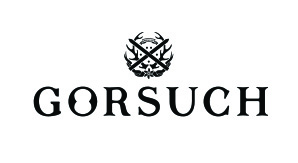 Gorsuch Ltd.
263 E. Gore Creek Dr.
Vail, CO 81657, 81611, 80424
Phone: 970-476-2264
www.gorsuch.com
---
Our Mission:
The mission statement of Gorsuch has never changed. From day one, it has been our desire to offer the best for the sport of skiing and the lifestyle of mountain living.
Overview:
Gorsuch opened its doors on the corner of Bridge Street in the Clock Tower Building in 1966, Vail's fourth season. The Gorsuch's built a reputation on their experience, knowledge and passion for the sport of skiing. With dedication, teamwork, and by providing uncompromised service to the customer, their philosophy proved successful. The Gorsuch Family settled in the Vail Valley, and as Vail grew into the world-class resort it is today, Gorsuch established itself as the source for the newest and best in authentic ski wear, equipment and accessories offering specialty European and American merchandise.
We are a family of traditions and what binds us most closely is that we are a family of skiers, now four generations. Gorsuch started in 1963 and is an organization that is rich in history and pride. It has grown because of the efforts of each Staff Member. The quality of our Staff, the courtesy shown to our customers and our reputation for excellence have set the standard in the ski retail industry.
The opportunities are excellent here at Gorsuch. We are always seeking out highly motivated, team oriented people to contribute to our own fine clothing, home furnishings, catalog, ecommerce and ski retail departments. Gorsuch offers exceptional year round and seasonal opportunities in an exceptional place. We have several stores located in Vail, Beaver Creek, Aspen, and Keystone, Colorado.
Benefits
More than anything, we consider our people the strength of our company and our partners in excellence. As a result we offer a competitive benefits package to our full time year round and seasonal Staff Members.