Breckenridge - $230,000 Amazing value
$230,000
306 ILLINOIS GULCH RD, Breckenridge, 80424 | 05/06/2017 | Ad id: 12808131
Details
Breckenridge - $230,000 Amazing value for a condominium in excellent condition and in Breckenridge. Perfect for a local or an affordable weekend getaway in the mountains. Close to hiking/biking trails and no transfer tax. Tonia Steele 970-481-3634 Email Me www.propertiesinsummit.com
Agent Profile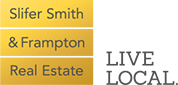 Tonia Steele
Hello! My name is Tonia and I grew up in the little town of Berthoud, Colorado, near Fort Collins. I moved to Breckenridge in 1999 to embrace the life of a ski bum. Much to my dismay, I have decided to grow up, only a little, to help people find their dream home in this wonderful town!

Buying and selling real estate are the most important investment decisions you will ever make. There are numerous variables that need taken into consideration before taking further action. That is why it is imperative that you always have access to clear, reliable, and up-to-date information from sources you can depend upon and trust.
As an experienced real estate professional I can provide you with these necessary resources and help guide you in making a decision that is right for you. I am a devoted real estate professional and will make every effort to ensure you your experience is as smooth and painless as possible. So, whether you are upgrading, downgrading, or buying in the Summit County for the first time I can help.